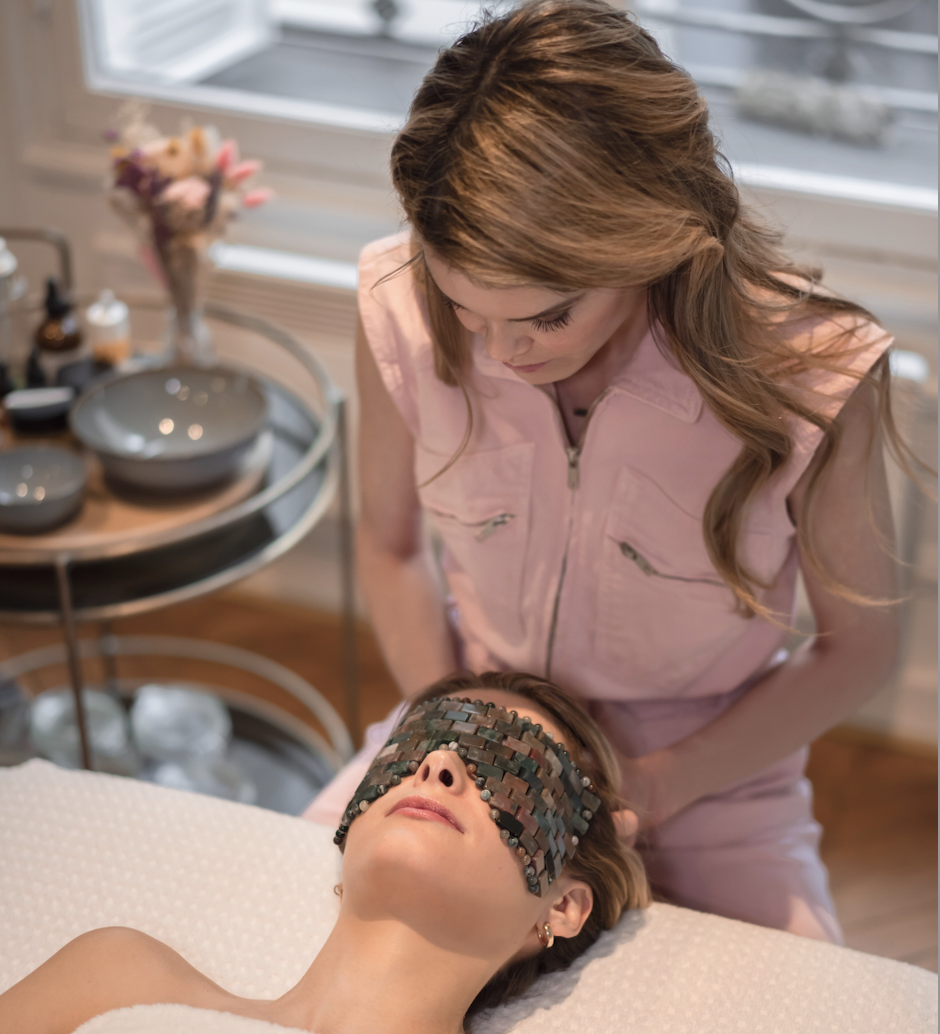 A botanical facial based on flowers, plant powders, clays and trace elements entirely tailored to your needs.
The treatment begins with a consultation to determine the profile of your skin and continues with a cleansing ritual with a double makeup removal and a mask break with manuka honey worked in "tapping".
The experience continues with a steam bath with infused flowers followed bya massage with hot pouches made with fresh plants selected according to your skin problems.
Diane Servant then applies a second mask made on the spot with clays and powders of medicinal plants to finish with a spraying of trace elements.
A haute-couture facial for immediate visible results and a pure moment of holistic beauty.
Please inform your practitioner of any pregnancy, illness or symptoms