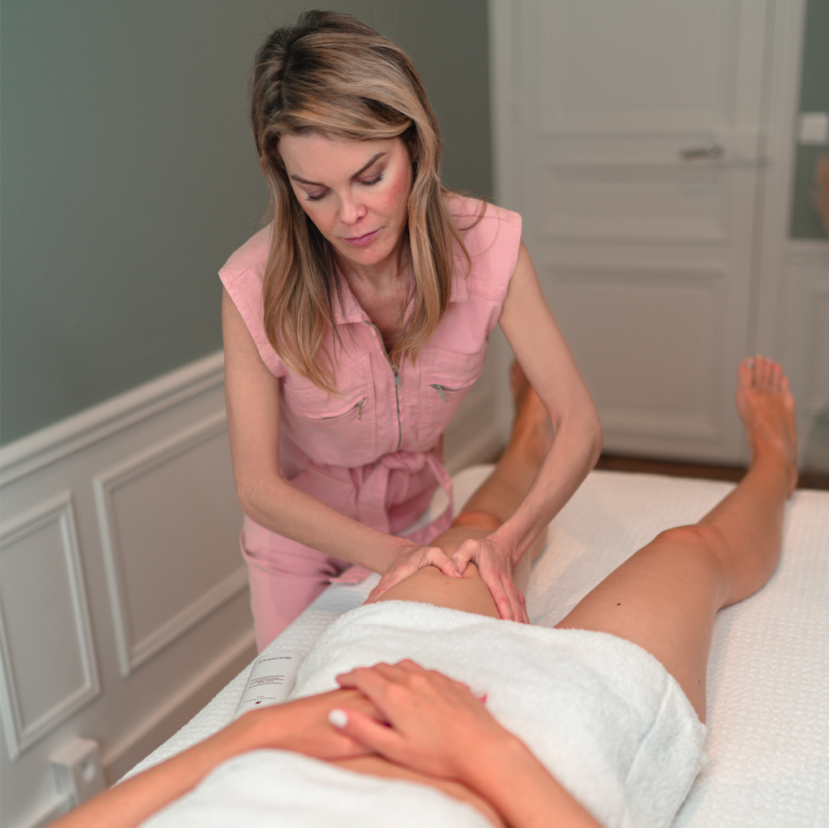 The Miracle Touch® is aniconic body treatment from the Brazilian Renata França, a true papess of body modeling recognized worldwide.
Diane Servant was trained by Renata herself in Sao Paulo to be able to reproduce this miraculous treatment.
This technique combines lymphatic drainage and remodeling : it allows both to work in depth the acqueous cellulite (water retention) and the adipose cellulite (fat).
A real detox for your body, your figure will be lighter and more refined from the first session.
This treatment ends with a relaxing back massage that harmonizes vital energies and encourages letting go.
In continuous treatment, Miracle Touch® is a revolutionary slimming treatment : it ensures a perfect silhouette and a highly shaped body.
Please inform your practitioner of any pregnancy, illness or symptoms.